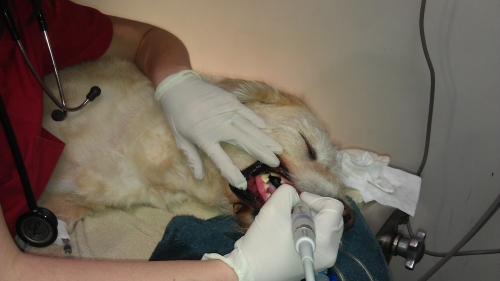 We believe that good oral care is crucial to an animal's overall health.
Our dental services include:
teeth cleaning and polishing
tooth extractions
minor oral surgeries
Good oral care reduces the chance that harmful bacteria may enter your pet's bloodstream and damage vital organs. Frequent brushing is encouraged and our thorough exams include an assessment of your pet's teeth and gums.
Southdale Pet Hospital carries several forms of dental hygiene products to help with your pet's overall health.